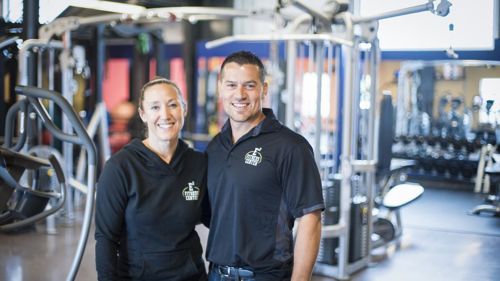 By Rob Killen, Church Fitness Department Editor
When Kyle and Christie Duque decided to open a fitness center in Lynden, Washington they wanted to do much more than simply provide members in their community a place to exercise. They wanted to glorify God by helping people become healthier so they could serve others when called, and build the body of Christ through accountability and fellowship. Since E2 Fitness opened for business in January of 2014 they have fulfilled their objectives by glorifying God and serving others. In this issue of Faith and Fitness Magazine we wanted to introduce our readers to the husband and wife team who have been making a positive impact in the Lynden, Washington community.
We caught up with a very busy Kyle Duque recently to have him share the story of E2 Fitness, and how he and his wife Christie decided to follow God's calling for their lives through fitness ministry.                    
Tell our readers about your background, and what led you to decide to open a fitness center?
Christie has been in the fitness industry for 23 years. She has played many roles from Personal Trainer to Group Fitness Instructor to Coordinator/Manager and had her own business training Group Fitness Instructors on the art of teaching and connecting with their classes. Christie is well known all over the Puget Sound region and was constantly asked about her opening her own shop one day.  My experience in the fitness industry was as a competitive athlete, coach and trainer. I also brought a business background to the table. Before opening a fitness center, we organized and coached a small group for endurance events…marathons, triathlons, cycling etc, as that is our hobby and passion outside of gym life.  We called ourselves Emmanuel Endurance (get it E2…). Christie and I talked about opening a fitness center for a few years prior to actually feeling God's nudge to walk by faith. We prayed and waited on the Lord to open one door at a time. We were committed to taking a step, and then stopping to pray. Take another step… stop and pray. We both love to use our spiritual gifts of leadership, teaching, giving and serving. We trust that as we respond to God's plan in our lives He will pour out His blessings and will strengthen and guide us according to His purpose. But we must be ready. We each possess God-given strengths and purpose. It is our responsibility to identify, nurture and mature those gifts in order to "…walk in a manner worthy of the calling to which you have been called, with all humility and gentleness, with patience, bearing with one another in love, eager to maintain the unity of the Spirit in the bond of peace." (Ephesians 4:1) 
What has the response been like since you opened in the community?
We have had a wonderful response in the community since opening in January of 2014. There have been countless times when people have approached Christie or I to thank us for opening a faith based business. I received a phone call from a random community member shortly after our opening. He had read an article that had been published about our mission and our purpose. He was moved enough to call a complete stranger with praise and encouragement. He was overwhelmed that we were bold enough to proclaim our faith that way and have Christ so publicly be the foundation of our business. I will never forget that phone call. There is such a strong correlation between physical, emotional and spiritual vitality and we so blessed to witness just as much life-changing as we do physical transformation …although we have lots of those too ;).  We frequently partner with other businesses (many of whom have Christian leaders) and organizations like FCA (Fellowship of Christian Athletes), Young Life and YWAM (Youth with a Mission) to put on camps, community events, leadership trainings, and open our facility for meetings and activities.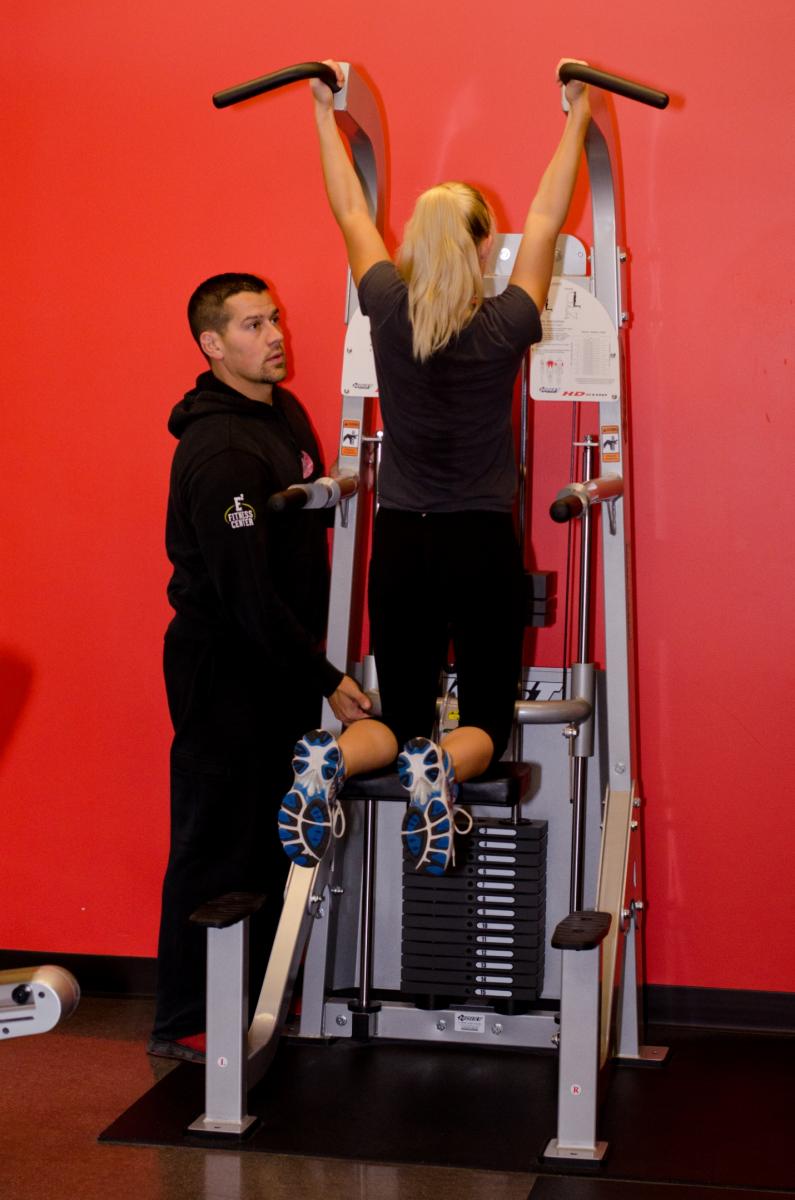 How have you involved both your church and your faith in your mission at E2 Fitness?
Our fitness center is not affiliated with any particular church. We are a standalone building. Many of our members and staff attend the church where we are members but we wanted to include the body of Christ as a whole and encourage believers from all denominations and churches to experience fellowship and community in Christ.
Our church leadership loves our mission and is always helpful in disseminating information. We put on a community road run each September and the churches in our community bring "teams" comprised of people from various life groups and small groups. It's fun to see our pastors and church staff participating with our members in a non-church specific event.
Our faith is our business. It's not just included in it. We have verses on the walls and pray as a staff before meetings. We pray together before workouts and the relationships that have formed extend far beyond the four walls of our facility. People are doing life together and being accountable to one another in fitness and in their spiritual walk. It's just awesome. It is not uncommon (and in my opinion one of the coolest things I have seen) to see members…who may not even know each other stop and pray for each other in the gym. It is truly inspiring and beyond anything that we as owners and leaders could have planned or facilitated. It is the Holy Spirit as work in that place. We just get to listen, watch and obey.
I noticed that your online reviews are outstanding. How have you managed to get such positive reviews from so many people?
We are in a service industry. We are about the people. We challenge our staff to get to know our members beyond just a first name. What do they do outside the gym? How is their training going? What are your kids up to this summer? We love personal touches. We call people when they haven't checked in lately and we call each new One Week Trial guest to invite them personally to join and offer them a discount for signing up. Our members will call each other when they haven't seen each other in class in a while.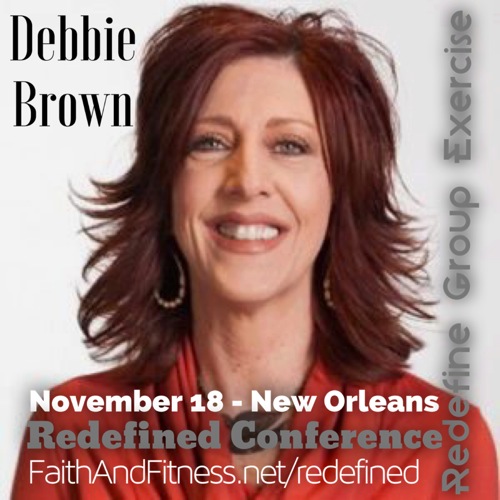 We are transparent about decisions that impact the members experience and ask for feedback. We find most often that members and staff have way better ideas than we do as owners. They use the facility and interact with each other in a different way and they are the true pulse and life of E2 Fitness Center. We use social media as a tool to disseminate information, request feedback and celebrate accomplishments as a family. It brings everyone closer together, and in a virtual and disconnected world, personal attention, compassion and a genuine spirit go a long way.
Opening and operating a new business, let alone a fitness center that's open 7 days a week, takes a ton of hard work and sacrifice. What were some of the biggest challenges to opening and running a successful health club?
Opening and operating a fitness center is demanding. There often feels like there isn't enough time in the day. But don't get me wrong, the rewards far outweigh the challenges. The biggest challenges we face is balance in our home and personal life. The line between work and home gets gray at times and it is important to remember that Christie and I are husband and wife first, parents second and business owners third. Finding the balance can be tricky when the gym is open during family hours in the evening and the staff has needs. Christie and I are both also personal trainers and group fitness instructors so we do the family shuffle almost daily.  Being able to recognize when the balance is out of whack and being committed t to putting work in its rightful place is critical.
"I'm a different person on the inside" --- That is real transformation through the Holy Spirit.
Another challenge is planning. Marketing calendars promoting membership sales, personal training, community events are really important but carving out the time to plan and execute those plans is tough. We often find ourselves scrambling to get a promotion out with enough time for the information to get out and have an ROI. The daily operations tend to take precedence over the long term planning and execution because it appears like a more immediate need at the time. Maintenance can also be a challenge. We strive to have our facility looking (and smelling) new and fresh, but staffing a full time maintenance person is typically cost prohibitive when you are a new business. So those responsibilities need to be delegated among the various shifts and workers. It's important because for new members it is the first impression and for existing members it shows pride in ownership and a commitment to keeping a clean, safe establishment…especially if you have child care.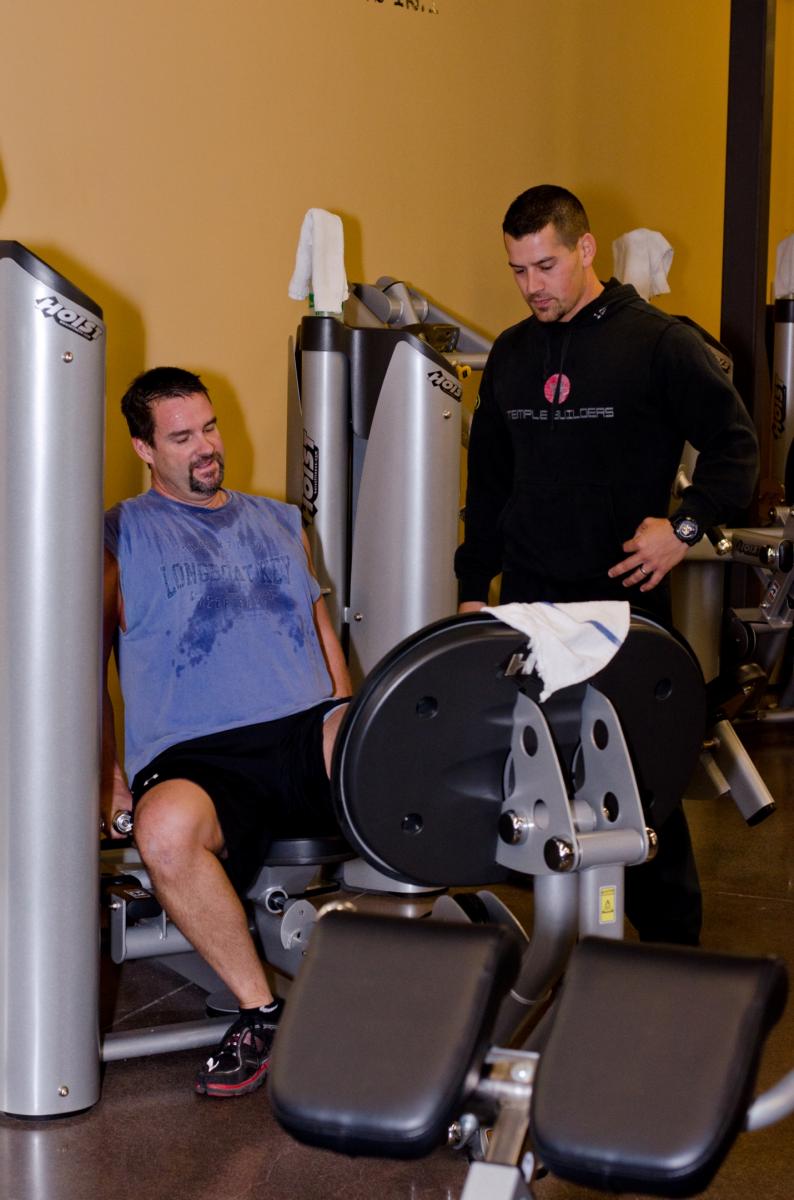 What have been some of the most satisfying and rewarding aspects about opening E2 Fitness?
There are just no words to describe the way God has blessed us through this journey. He has created relationships for us among members that will last a lifetime.  We have had so many success stories of physical transformation and lifelong goal achievement. We love stories like that. But the stories we enjoy even more are the life transformations. "I'm a different person on the inside", "I never thought I could do that", "I was so scared to try but not anymore," "I'm a better husband or wife", "I have so much joy". That is real transformation and we praise the Lord for using our center, our employees and our members to let the Holy Spirit work in all of our hearts.
Tell us about some of the services and most popular classes offered at E2 Fitness.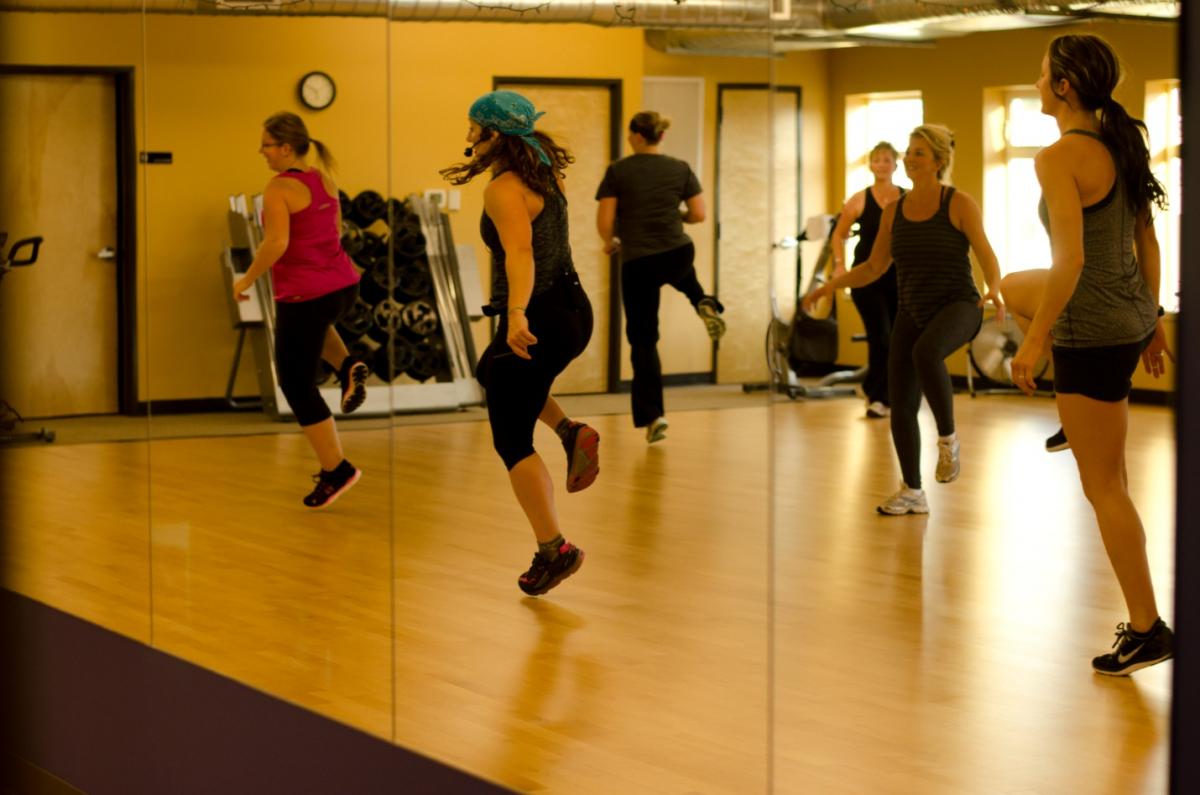 Classes are a huge draw for us! We offer all types of class formats like; Dance, Step, Strength Training, Indoor Cycling, Yoga and Interval/Circuit Training. We evaluate class size, format and instructor every quarter and make changes as needed to keep the schedule fresh and optimized for the greatest attendance. Another service that opens up member participation is child care. Mom's and Dad's love having an option for child care before or after work or while other children are at school. We also offer small group personal training and nutrition coaching.
What activities do you do outside of your club to promote faith and fitness in the community? 
We put on an annual Road Run for the community over Labor Day weekend and we also encourage and train teams to participate in other community or regional events as an E2 team. We host summer conditioning camps for kids and invite parents and families to come use the facility while their kids attend camp and we partner with organizations like the Fellowship of Christian Athletes to provide bible study/leadership training elements. We enjoy submitting memberships and/or personal training packages to auctions that benefit local schools, clubs and churches. We sponsor YMCA or Little League Teams for the season and do our best to get creative and come up with co-marketing with other businesses. We worked with a local restaurant last year to develop and healthy eating section that had our logo and good meal choices for eating out. The possibilities are endless.
Do you have any future plans to expand or open more locations?
Currently we do not have plans to open more locations although we have discussed options for expanding the facility if we outgrow our current location. We LOVE the town we are in and feel we have a duty to serve this demographic as best as we can and make sure all our systems and processes are in place before expanding or opening a second location. God will lead us into that transition.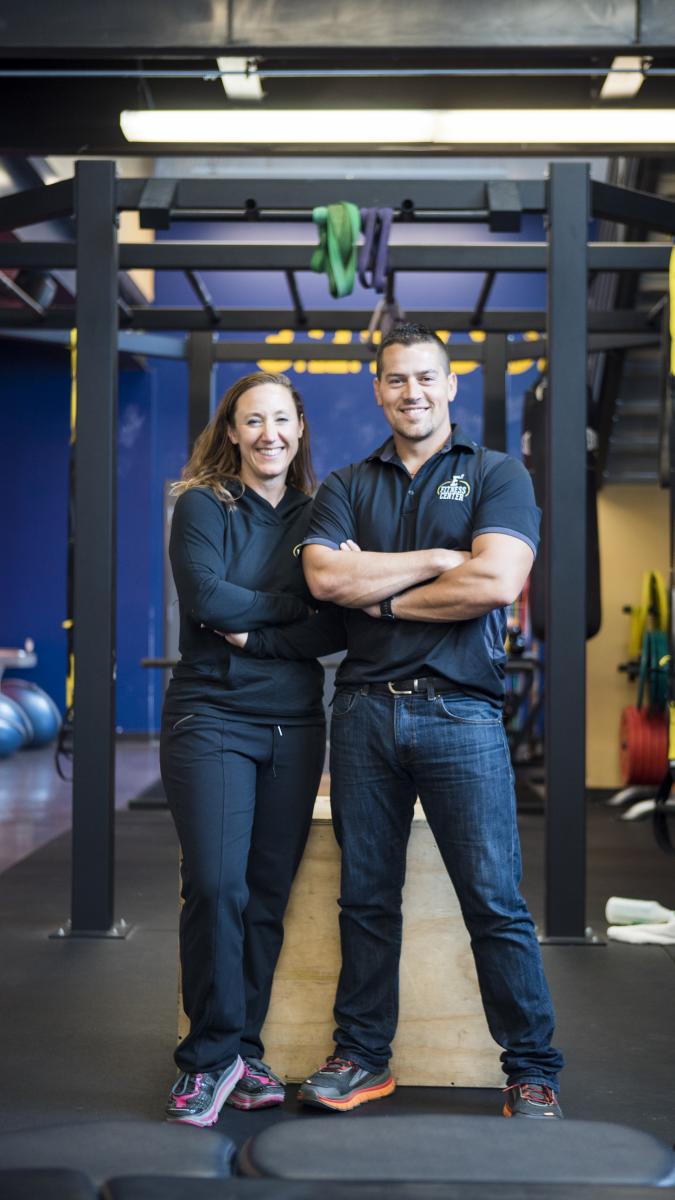 Our faith is our business. It's not just included in it.
Can you offer some advice for other people or churches that may be considering opening a fitness center?
We believe that the road to success (in your physical vitality, in your personal life, in your spiritual walk, in your business) needs to begin and end in prayerful consideration and asking the question "How does God want to use this opportunity." The road should be lined with people who encourage, support and are excited about sharing life with you and have "bought in" to the vision and direction you are considering. It is important to have reputable personnel that are established and are willing to work as part of a team.
We have a firm "No Diva" policy as we have found that can be toxic to internal morale and ultimately doesn't glorify God when the focus is predominantly on one's self. No business has ever prospered as a result of a single person's effort; there are advisors and a staff that collectively contribute to the leadership and direction of the business. The formula for success is simple Goal + Plan + Execution = Success. The third step - execution - is the difficult part and is where accountability, encouragement and determination become critically important.