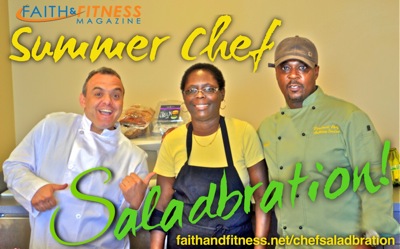 Greek Salad
Once you taste this Greek salad you'll never want a mass produced restaurant Greek salad again. Chef Nick introduces nuances like 'baby' cucumbers and the bold flavor of goat cheese to set this salad apart from all the others. The distinct dressing will have you wanting to visit Thessaloniki for your next fitness vacation.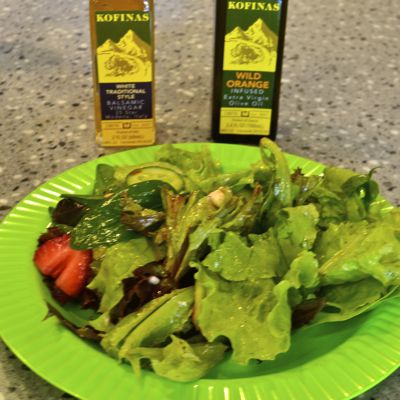 Mixed Greens (picked fresh from the garden or market)
Strawberries (sliced)
Baby Cucumbers (slices)
Almonds (slices)
Goat Cheese (crumbled)
50% Wild Orange Olive Oil and
50% White Balsamic Vinegar (to taste)
mix all ingredients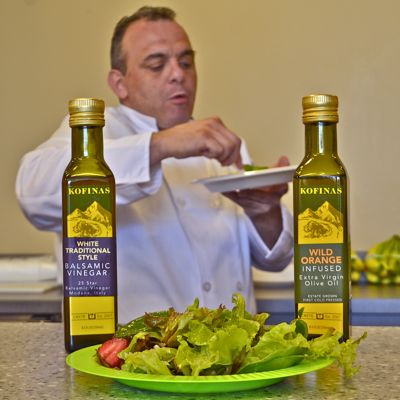 About Chef Nick Semertzides:
Short-order cook Nick Semertzides was born in Thessalonika, Greece, where he acquired a lifelong love of eating, his most outstanding character trait.  Having lived and loved in such varied places as New Jersey, Oklahoma, Chicago, and Cincinnati, he has honed his love of food into a sharp butter knife of overindulgence and "the gout."  Under doctor's orders, he has rediscovered salad as something more than "what you eat while waiting to eat something else," and today he can be found raising his own vegetables and pondering far eastern philosophies as well as working for Mt Kofinas Olive Oil, in Cincinnati, OH.
Use the numbers below to read all the pages in this article.
Page 1: Introduction – We celebrate the summer, you can too.
Page 2: Senegalese House Salad – Chef Yvonne Howard
Page 3: Greek Salad – Chef Nick Semertzides
Pages