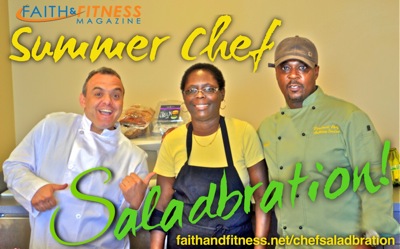 Senegalese House Salad
The Senegalese House Salad is a traditional salad and a safe way to get started for the beginner. Whole cherry tomatoes make preparation easy. As you see in the video on the first page, 'building' this salad by the plate is a good way to create a consistent looking salad for each of your guests. As with all of our salad recipes you're encouraged to try variations and design your own signature salads.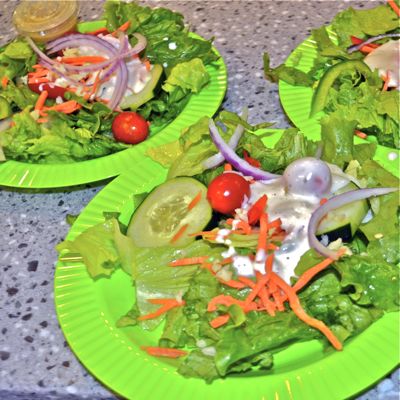 Build each plate individually
Iceburg Lettuce
Cucumbers (slices)
Cherry tomatoes (whole)
Carrots (shredded or grated)
Red Onion (slivered)
Bell Peppers
Garlic (fresh chopped)
Lemon Pepper-Lime Vinaigrette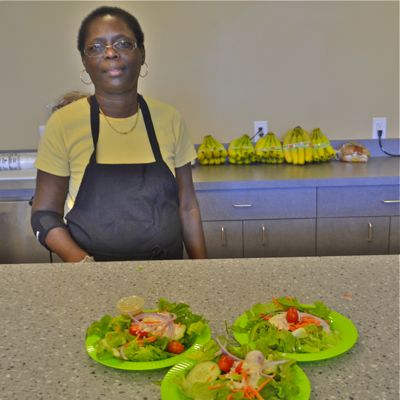 About Chef Yvonne Howard:
Chef Yvonne Howard is the owner of Mor Diallo Teranga Restaurant
Use the numbers below to read all the pages in this article.
Page 1: Introduction – We celebrate the summer, you can too.
Page 2: Senegalese House Salad – Chef Yvonne Howard
Page 3: Greek Salad – Chef Nick Semertzides
Pages