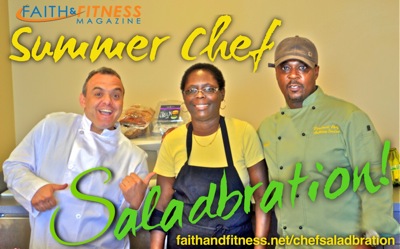 3 Chefs – 3 Salads – 3 Ways To Celebrate Summer
By Invito Personal Chef, Anthony Jordan
Note: This is a multi-page article. Be sure to read all 4 pages:
Page 1: Introduction – We celebrate the summer, you can too.
Page 2: Senegalese House Salad – Chef Yvonne Howard
Page 3: Greek Salad – Chef Nick Semertzides
Page 4: Afro-Summer Salad – Chef Anthony Jordan
LOOK WHAT'S GROWING THIS SUMMER
Summer is the season when getting your vegetables "locally sourced" is easy to do.  This is the peak season for communities to connect regularly through the natural celebration all around us of food growing.  From farmers, to community gardens and even the single simple potted patio plant, food is growing everywhere around you right now. If you can't actually get to some garden and participate in the process then you should get to a local city or farmer's market to take in the aroma and colorful sights of fresh produce. You can also find gourmet restaurants like Virginia Beach's Commune, which serves all local and sustainable dishes much of it grown on their own nearby farm. 'Wherever you go – farm, garden, market or restaurant you'll find that the human interaction and fellowship can be the socially nutritional equivalent of fresh vegetables. Summer is an especially ideal time of year to celebrate with food the life God gives us in the company of others.
OUR SUMMER CHEF SALADBRATION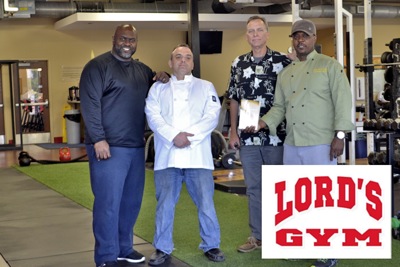 Faith & Fitness Magazine invited Invito Personal Chef Anthony Jordan to enlist the culinary skills of Chef Nick Semertzides and Chef Yvonne Howard to each help us get the summer started right with easy-to-do salads that don't really require a "recipe". Just bring the fresh goodies together to your own taste. They gathered at the café of the Lord's Gym in Cincinnati, Ohio to prepare their salads and help bring attention to an incredible local ministry that touches the lives of so many.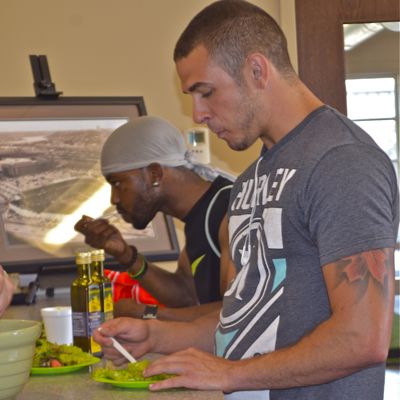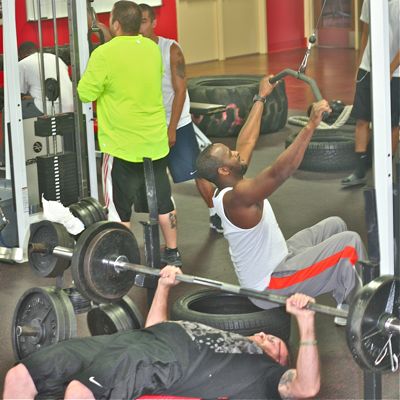 It was the perfect place to launch our Summer Chef Saladbration and underscore the important role good sound nutrition plays in regular physical training. The exercise and eating gave way to plenty of good fellowship – a staple component of the Lord's Gym experience.
In this short video all three chefs demonstrate how to prepare all three salads.
YOUR SUMMER CHEF SALADBRATION
Be your own minister of gastronomical fellowship by using these three simple salad recipes as a start to your summer season. Making fresh and flavorful salads at home with other chefs (family and friends) is a simply routine you can start, repeat and cherish. The Bible verse, "taste and see that the Lord is good" can be your refrain as you bring to the table your creation. Let your salads be works of art crafted with ingredients you find, seasoned with fresh herbs, packed with nutrient-dense freshness and served with a sense of anticipation for the good times God will provide as you share meal times together all summer season.
Ready to get started? Proceed to the next three pages and let the celebration begin!
Pages