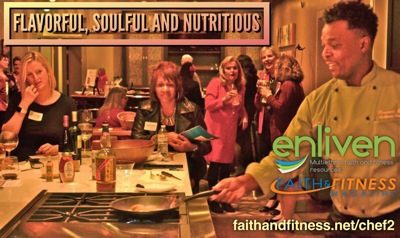 By Anthony Jordan, Invito Personal Chef
 As an African-American Personal Chef, it's an honor everyday to come up with great tasting foods that are true to my ethnicity and heritage; sustenance built on taste, sight, feel and intuition and reaches the soul. None of grandma's recipes were ever written down or formally recorded in any way, it was all in grandma's brain and she wasn't sharing. With a flick of the wrist, she could adjust a recipe or a technique right before your eyes. A magician would be impressed.
For he satisfies the thirsty and fills the hungry with good things.
The thing about soul food in the African American culture is that we associate memories with the food. Sweet potato pie reminds us of grandma's wise words and potato salad reminds us of summer cook-out's and family reunions. Yet, our task is to not only enjoy memories but to make more by living long, healthy lives. Being faced with the task of adjusting a Classic Soul food recipe and making it healthy makes my day. It's great to be able to modify a recipe that keeps its flavor and soulfulness, while simultaneously adding more nutritional value.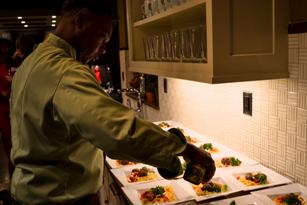 The changing of ingredients helps make the food more nutritious, but it also makes it more flavorful and satisfying because fresh ingredients have a tendency to give you a more layered taste, meaning you can taste every flavor separately. Processed foods tend to taste what we call "cloudy" because of all the preservatives, preparation techniques and storage procedures to give the product unlimited shelf life, which means larger profits for companies and bad health for consumers.
---
On the following pages are three recipes ready for you to prepare:
Honey Mustard Turkey Burger
Atlantic Salmon Croquettes
Spaghetti and Meatballs
Try all three as you discover how food is a key component in any fitness program and fitness ministry. As you prepare these flavorful entrees take time to pray and seek God on how you can start to make more meals your own personal fitness ministry. Bring on the food!
Use the numbers below to read all the pages in this article.
PAGE BREAK
Honey Mustard Turkey Burger
When I was growing up, The Hamburger was a big staple in our home, yet the traditional soul food burger is actually pan fried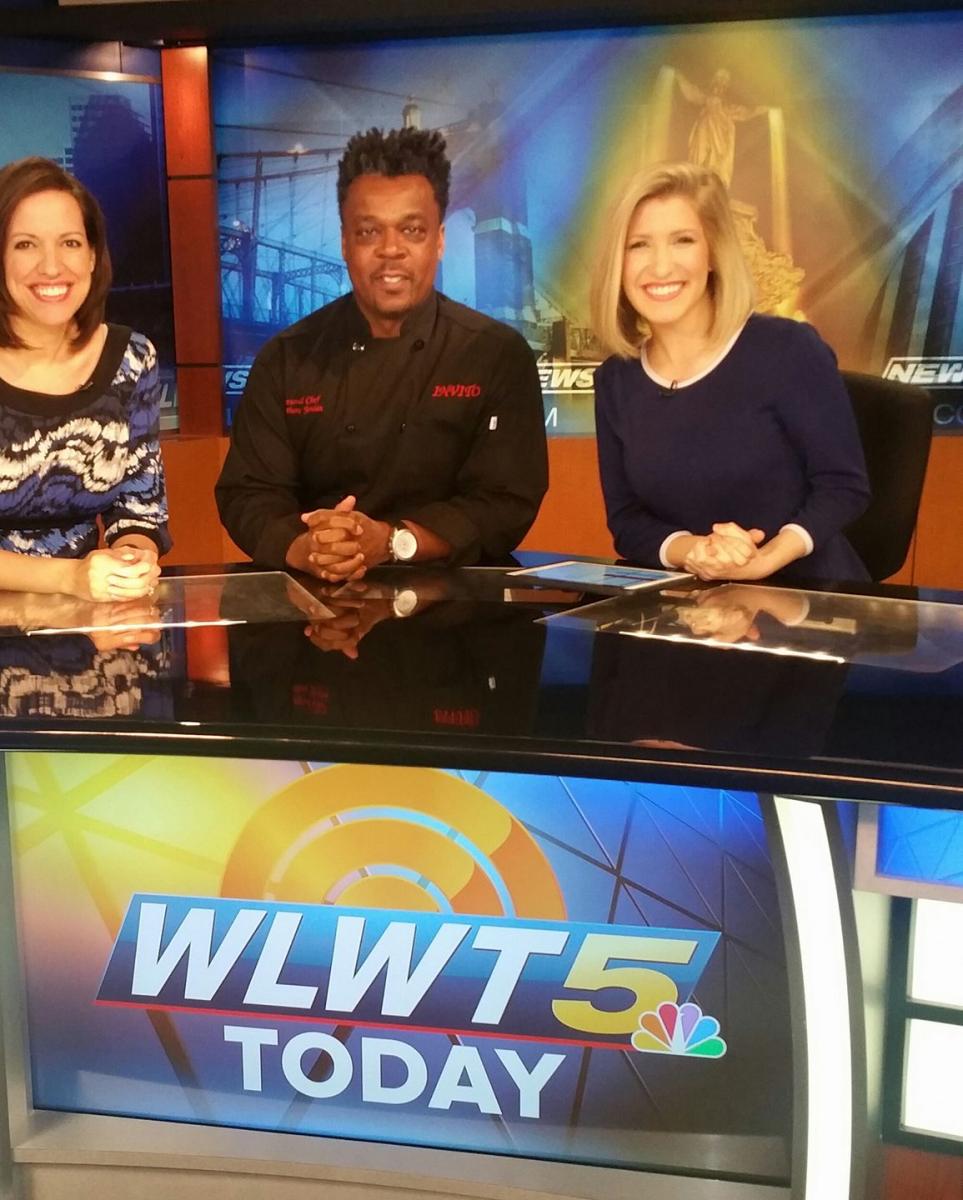 with, a small amount of Crisco in a cast iron skillet and the finished product is actually crispy on the outside. It would be seasoned with high sodium iodized table salt and black pepper and made from the cheapest grade of ground beef that money can buy. It was then slathered with Kraft Salad Dressing, a piece of American cheese in between 2 pieces of White Bread; a heart attack in the making. Here I have a great healthy version, that's great tasting, easy to make and nutritious.
Ingredients
¼ cup coarse-grained mustard
 2 tablespoons honey
 1 pound of Fat-Free Ground Turkey
¼ teaspoon freshly ground pepper
2 teaspoons canola oil
4 whole-wheat hamburger rolls, split and toasted
Lettuce, tomato slices and red onion slices, for garnish
¼ teaspoon salt
Preparation
1. Prepare a grill.
2. Whisk mustard and honey in a small bowl until smooth and set aside for later
3. Combine turkey, sea salt, pepper and Goya seasoning in a bowl; mix well. Form into four 1-inch-thick burgers.
4. Lightly brush the burgers on both sides with oil. Grill until no pink remains in center, 5 to 7 minutes per side. Or bake in oven for 15 minutes. Brush buns with Honey Mustard mix. Serve with lettuce, tomato and onion slices.
Use the numbers below to read all the pages in this article.
PAGE BREAK
Atlantic Salmon Croquettes
The Salmon Croquette was something that I neither disliked nor liked, I was somewhere in the middle. As I became aware of the difference between canned salmon and fresh salmon, I realized the mistake. The classic soul food salmon croquette recipe consisted of eggs, bread crumbs and was cooked in grease that had been saved from the previous chicken or pork chops. The salmon croquettes always seem to taste dry and chalky on the inside and oily on the outside. The taste varied according to who was cooking them, but everyone claimed to have the best.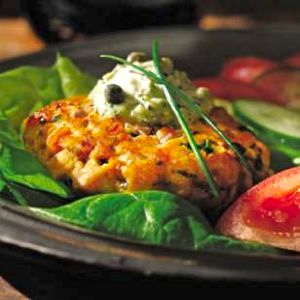 Jesus says, it is written, Man must not live by bread alone, but by every word that God has spoken.
Here is my new spin on the Salmon Croquette.
Ingredients
 3 teaspoons olive oil
1 small onion, finely diced
½ cup finely diced green bell pepper
1 pound Fresh Atlantic Salmon
1 large egg white
¾ cup plain flax seed
¼ cup reduced-fat mayonnaise
 ½ teaspoon freshly grated lemon zest
Sea salt and Black Pepper to taste
Preparation
1. Preheat oven to 425°F. Coat a baking sheet with cooking spray.
2. Heat 1 teaspoon oil in a large nonstick skillet over medium heat. Add onion, bell pepper, corn and Sea salt and Pepper and cook, stirring, until the vegetables are softened, about 4 minutes. Transfer to a large bowl. Let cool for 5 minutes. Add Salmon, egg white, ½ cup Flax Seed, mayonnaise and lemon zest. Mix well.
3. Divide the mixture into 8 equal portions (about ½ cup each). Form each portion into an oblong patty that's about 4 inches by 2 inches. Place on the prepared baking sheet. Combine the remaining ¼ cup Flax seed and 2 teaspoons oil in a small bowl. Sprinkle 1 heaping teaspoon of the Flax Seed mixture over the top of each croquette, and then gently press it on.
4. Bake the croquettes until heated through and golden brown on top, about 20 minutes. Top with Fresh Cucumber Green Onion Sauce.
** Easy cleanup: Recipes that require cooking spray can leave behind a sticky residue that can be hard to clean. To save time and keep your baking sheet looking fresh, line it with a layer of foil before you apply the cooking spray.
Use the numbers below to read all the pages in this article.
PAGE BREAK
Spaghetti and Meatballs
Spaghetti and Meatballs originated in Italy as peasant food, and made its way into the American home by way of Chef Boyardee in a can. As we know all canned foods are packed with sodium and other scientific named ingredients to prolong shelf life. It was a no-brainer if money was tight and time was short.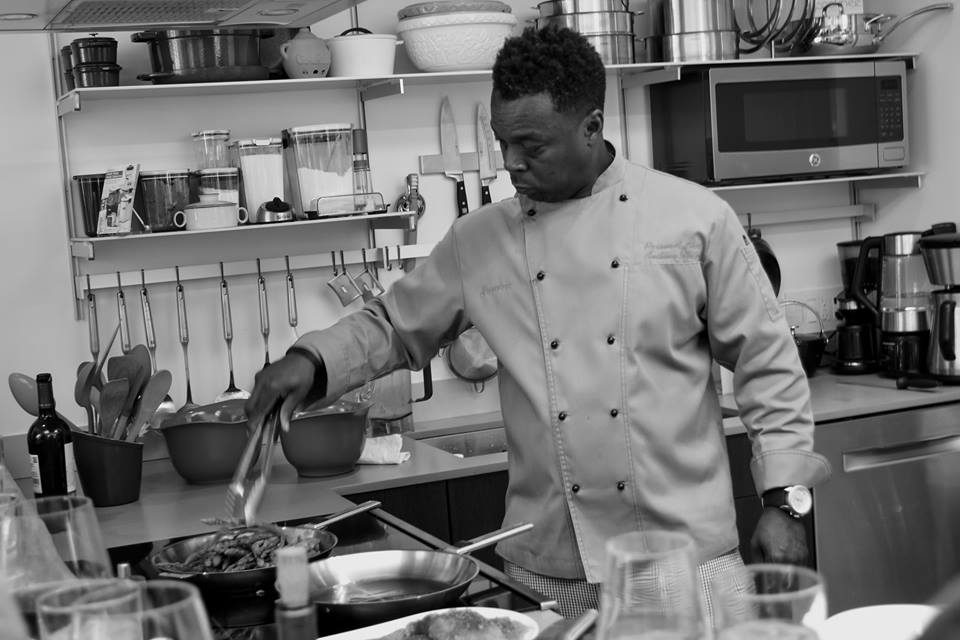 Be generous toward others and you will prosper; refresh others and God will help you.
The process was simple; open the can, pour in a pot, add water and heat for about 5 minutes. Presto, dinner was served. Pasta dishes are my favorite to make and it was a challenge to create healthy ones. I have a friend Jody Miller who owns Bouchards, a company making fresh pasta on beautiful historic Findlay Market in the heartbeat of Cincinnati and I proposed that he add Protein Powder to a batch and boom, protein pasta—a star was born. Nick Semertzides of Mt Kofinas produces a priceless Mediterranean Olive Oil that was used in this wonderful, flavorful healthy take on Spaghetti and Meatballs.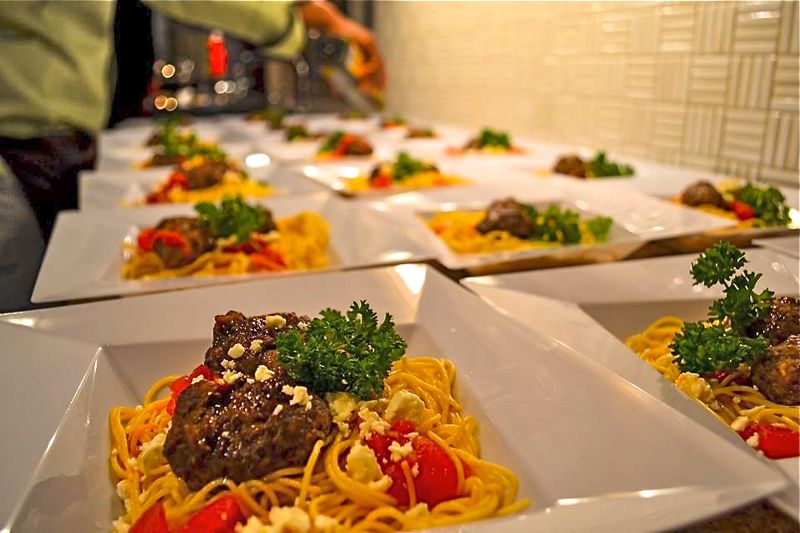 Ingredients
Meatballs
½ cup dry whole-wheat breadcrumbs
½ cup finely chopped onion
 ½ cup grated Parmigiano-Reggiano cheese, plus more for serving
 ¼ cup minced fresh parsley
3 cloves garlic, minced
1 teaspoon salt
½ teaspoon freshly ground pepper
8 ounces lean (90% or leaner) ground lamb
1 tablespoon Mt Kofinas Mediterranean olive oil
1 cup finely chopped onion
3 cloves garlic, finely chopped
 2 teaspoons Italian seasoning
¼ teaspoon crushed red pepper
1 cup dry red wine
1 14-ounce fresh diced tomatoes
1 pound Garlic Chive Linguini Pasta
1 tablespoon finely chopped fresh oregano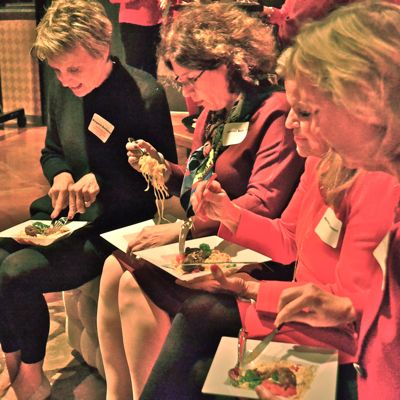 Preparation
1. To prepare meatballs: Lightly beat eggs in a large bowl. Stir in breadcrumbs, ½ cup onion, cheese, parsley, garlic, salt and pepper. Add Lamb; gently mix until combined (do not overmix). Using ¼ cup for each, make 16 meatballs and place in a 6-quart slow cooker.
2. To prepare Pasta: Heat oil in a large skillet over medium heat. Add 1 cup onion and cook, stirring occasionally, until beginning to brown, 3 to 5 minutes. Add garlic, Italian seasoning and crushed red pepper; cook, stirring, for 30 seconds.
3. Add wine and Sautee for 2 minutes. Add crushed and diced tomatoes and bring to a stir. Pour the sauce over the meatballs.
4. 30 minutes before you're ready to eat, bring a large pot of water to a boil. Cook the Garlic Chive Linguini Pasta until just tender, 8 to 10 minutes.
---
This article and recipes appear in the Nutrition and Enliven departments of the April/May 2017 issue of Faith & Fitness Magazine.