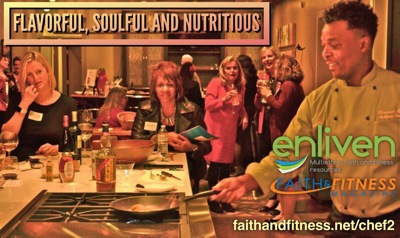 By Anthony Jordan, Invito Personal Chef
 As an African-American Personal Chef, it's an honor everyday to come up with great tasting foods that are true to my ethnicity and heritage; sustenance built on taste, sight, feel and intuition and reaches the soul. None of grandma's recipes were ever written down or formally recorded in any way, it was all in grandma's brain and she wasn't sharing. With a flick of the wrist, she could adjust a recipe or a technique right before your eyes. A magician would be impressed.
For he satisfies the thirsty and fills the hungry with good things.
The thing about soul food in the African American culture is that we associate memories with the food. Sweet potato pie reminds us of grandma's wise words and potato salad reminds us of summer cook-out's and family reunions. Yet, our task is to not only enjoy memories but to make more by living long, healthy lives. Being faced with the task of adjusting a Classic Soul food recipe and making it healthy makes my day. It's great to be able to modify a recipe that keeps its flavor and soulfulness, while simultaneously adding more nutritional value.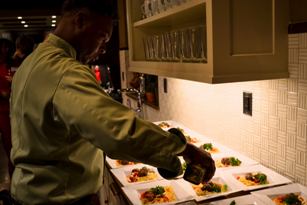 The changing of ingredients helps make the food more nutritious, but it also makes it more flavorful and satisfying because fresh ingredients have a tendency to give you a more layered taste, meaning you can taste every flavor separately. Processed foods tend to taste what we call "cloudy" because of all the preservatives, preparation techniques and storage procedures to give the product unlimited shelf life, which means larger profits for companies and bad health for consumers.
---
On the following pages are three recipes ready for you to prepare:
Honey Mustard Turkey Burger
Atlantic Salmon Croquettes
Spaghetti and Meatballs
Try all three as you discover how food is a key component in any fitness program and fitness ministry. As you prepare these flavorful entrees take time to pray and seek God on how you can start to make more meals your own personal fitness ministry. Bring on the food!
Use the numbers below to read all the pages in this article.
Pages