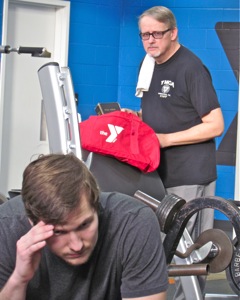 By Stephanie Gibson
PUBLISHER'S NOTE: When I learned Stephanie Gibson was bringing a chaplaincy-training program to her Y, I knew the story deserved attention. Y members who identify as being Christian need to realize they have an opportunity to be life to others at their Y. It's imperative that you actively do ministry consistently rather than presume that it's only the occasional responsibility of ordained clergy. The Bible is clear:  Take your everyday, ordinary life and place it before God. Go to those in the neighborhood and touch their lives. You have been treated generously by God, so live generously. Now, read this article, get equipped and don't just enjoy living life at the Y – Be Life!  -Brad Bloom, Publisher
EMPOWERING CHRISTIANS AT THE Y
Roy was feeling pretty good about himself lately.  In addition to seeing the "fruit of his labor" in the gym, he had been a committed Christian for years, hardly ever missed church, lead men's Bible study, was called on at times to assist with community service projects, and he even had an accountability partner – but there was one thing that nagged Roy.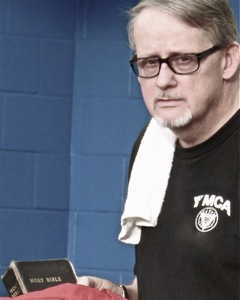 Roy could have chosen any gym in town several years ago when the realities of middle age metabolism drew him into a quest for a healthier life; but he intentionally joined the YMCA because of its family friendly environment, heated pool and even some stuff for the kids.  As he became "a regular", Roy noticed that people from every walk of life came to the Y. Like the single mom who was trying to lose weight and get her life back after the divorce, or the professional guy who came every day at the same time, but never spoke to a soul, or the woman who brought her glassy-eyed husband who was trying so desperately to push back against the ravaging symptoms of Parkinson's disease. He wondered if his Bible had more value than just being a good book for him to read while exercising.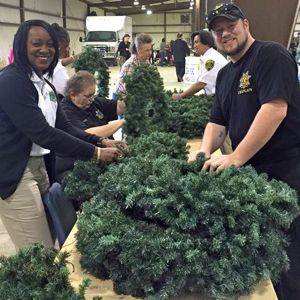 One night Roy shared with his wife that he thought this could be a place for real ministry. He had mustered the courage to invite a couple to his church once, participated in his Y's Feed the Families Christmas project, and sometimes even wore his favorite Christian T-shirt to the gym - but he knew there had to be more.  He tried to sooth his agitated conscience by remembering some quote he had heard about sharing the gospel and only using words when you have to, but that only helped for a while. "There's got to be more to this Christian walk than being a nice guy", He thought. "These people are really hurting… but what can I do?"
Roy had never thought of himself as a "chaplain" but as he came across the definition online he realized this was his heart's calling.
What does it mean to be a Chaplain?   A Chaplain is simply a minister in the workplace. A chaplain is a spiritual representative attached to a secular institution. Chaplains work in many environments; they can be attached to the military, hospitals, law enforcement, fire departments, even sports teams, and educational institutions. Many organizations like YMCA's may also benefit from having chaplains.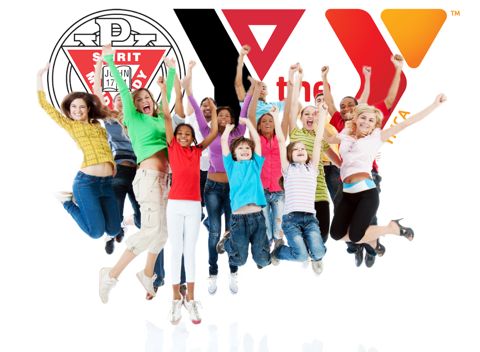 While the Y is often known as a "gym and swim," that's not the purpose for which it was originally founded. When George Williams organized the Young Men's Christian Association in 1844 (the YMCA, which in the US was rebranded in 2010 as the Y) he sought to use Bible reading and prayer to inspire and equip young men seeking a way to avoid the pitfalls of an immoral life, he had no idea the effort would become the largest worldwide charitable organization.
Since 1844 it has evolved as it has become large. A genuine concern many have is that the organization's mission (at least in the US) has become so weak and timid about the Christian faith that leaders, staff and members lack understanding on how to more effectively help those who are in need.  Given the size of membership and their needs it is time to better equip those in the Y to do the work of ministry.  Chaplain training can be one way to be better equipped.
YMCA's can have volunteer or on staff Chaplains as a practical way to demonstrate commitment to incorporating Christian principles into services. Chaplains make Christ and His values present throughout the Y by listening to people, providing spiritual guidance, praying for people and serving in various ways throughout the community.
The US Mission Network is working to preserve, nurture and advance the Christian heritage and purpose of the YMCA across America.  "Developing the role of local and regional Chaplains and Christian Mission Directors is a vital part of our collaborative national effort."  Says National Director of US Mission Network, Larry Whittlesey.
By focusing to make an eternal difference Christians are making a collective effort to lift up the "C" in the YMCA. Such focus is helping create a shift away from complacen'C'y to chaplain'C'y.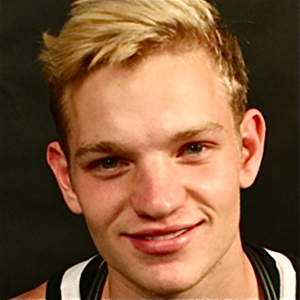 As a fitness trainer, I gravitate toward the idea of becoming a chaplain because of the ability to give multiple forms of counseling – from health and wellness to religious and spiritual advice. I hope to gain a greater and closer connection with each client by assisting them in their spiritual journey as well as helping them continue to set and reach their fitness goals.
- Salem, Fitness Trainer / Wellness Coach
A NEW PARTNERSHIP MODEL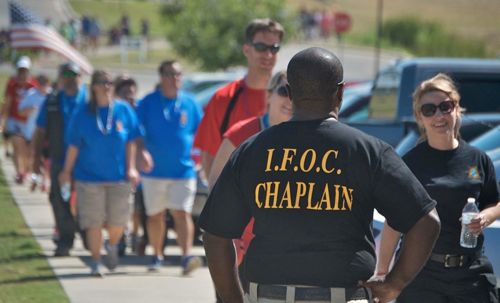 The International Fellowship of Chaplains (IFOC) Basic Chaplain Training equips one to be more than a good friend and listener, this 47 hour accredited course is offered for Emergency Service Personnel, Law Enforcement, Industrial Chaplains, and all who wish to become Chaplains. It includes training in:
Disaster Relief
Critical Incident Stress Management
Debriefing
Depression
Grief and Loss
PTSD (Post Traumatic Stress Disorder)
Human Trafficking
Spirituality and Trauma
Suicidology
Worker Burnout
Death Notification
Hospice
By hosting the IFOC Chaplain Training course the Frank P. Phillips YMCA in Columbus, Mississippi merges with the vision of IFOC, to equip chaplains to be trained professionals providing meaningful, life changing service to the communities in which they live through involvement in every sector of community life, be it health and welfare, education, transitional living, emergency service and governmental support.
Turns out this was the next level of ministry Roy was looking for. And it could be for you too!
For more information see the International Fellowship Of Chaplains training schedule. For other helpful information related to the YMCA and its ministry check out the resources at US Mission Network.  
---
This article appears in the YMCA Focus Department of the February/March 2017 issue of Faith & Fitness Magazine. Your Y or you personally can sponsor new content that appears in the YMCA Focus Department and the ministry we do with YMCA associations throughout the country. CONTACT US now for sponsorship information.