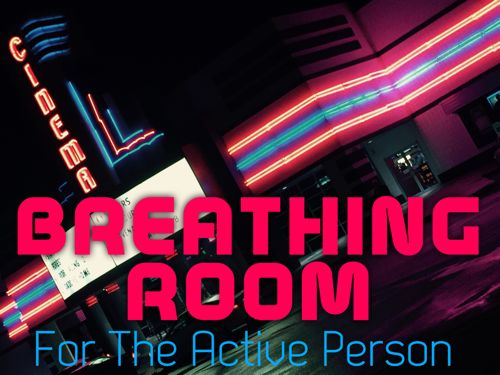 Adapted from Breathing Room by Josh Reich. Used by permission.
PUBLISHER'S NOTE:  Living an active lifestyle (physically, professionally and socially) can often have the opposite outcome of what we want. We increase stress and live less. Even your pursuit of both faith and fitness can squeeze you if your life is out of order. Pastor Josh Reich's book, Breathing Room, I believe is a powerful tool in the hands of the person earnestly committed to regaining God's focus for life.  This article is adapted from the first chapter of his book for Faith & Fitness Magazine. The entire book is an excellent resource for use in individual personal training, group exercise or a fitness bootcamp.
I had no clue that on a normal date night everything in my life was headed toward change, that I was about to learn what it feels like to suffocate, to find myself trapped in tight emotional quarters, desperate for some breathing room. This date with my wife, Katie, started like so many others. The kids were safe at home with the sitter, and we were driving to the movie theater.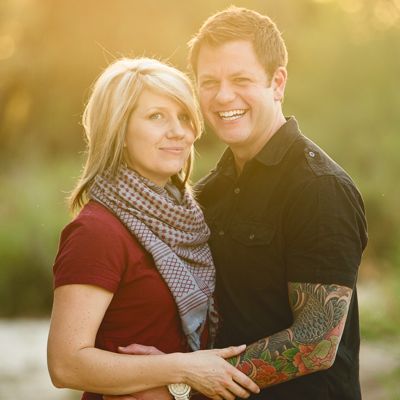 On the way to the theater, I was telling her the options.  I had two in mind that I thought would be perfect. I couldn't decide which one to choose. They started at the same time, were about the same length, and had equally good reviews. The drive to the theater took twenty minutes, and the entire way I waffled on my decision. Katie tried to help, but I couldn't make up my mind.
I know this sounds crazy—but hang in here with me. I'm sure I'm not the only one who has ever felt so torn about something so minor that had the power to affect me so greatly. I kid you not—in the next ten minutes we must have switched theaters five times! Katie was incredibly gracious the entire time, patiently following me back and forth as we traded theaters. Finally, we stopped playing "musical theaters," not because I was certain about which movie to watch, but because the previews had started. Right there in the movie theater, I kicked off a pity party because we were seeing the movie I had chosen! All she said was, "We're not switching theaters again."
I had built much of my identity on my strength.
Admitting weakness was not a part of my game plan.
The movie ended, and still stuck in my self-imposed funk, I slouched out of the theater. I had just spent our hard-earned money on two hours of fuming. When we got into the car, Katie looked at me and asked, "What is wrong? This is not like you. What is happening?"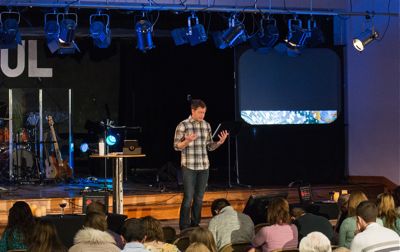 I told her I was miserable and no longer had a passion for my job. All the things I normally take joy in or find excitement in doing—or that are easy for me to do—I no longer wanted to do. In fact, the parts of my job that I love, like preaching and casting vision for my church, were now painful and arduous tasks.
What I shared that night were things that no one knew. I didn't use these words to describe how I felt then, but now I know: I was out of breathing room.

I had to admit I had a weakness. Like many people, I had built much of my identity on my strength—not physical strength but emotional muscle. I had encouraged others to think I had a bullet-proof exterior that could stand up to anything. Admitting weakness was not a part of my game plan for life.
As counterintuitive as it may seem, a moment of truth like this is crucial for our health, relationships, career, and ultimately our lives. It's the moment when you hear yourself say, "I can't keep doing life this way.  "Breathing room," according to Andy Stanley, is "the space between your current pace and your limits."
I took an important first step: I made a choice about my immediate future—specifically tomorrow. That act is crucial to finding breathing room: I admitted I was gasping for air and sought help. This is the scary moment—the moment when you and others realize that the game is changing. This moment of fear can keep us from finding breathing room for several reasons: we fear losing control, missing out, falling behind, or having a life that won't count significantly.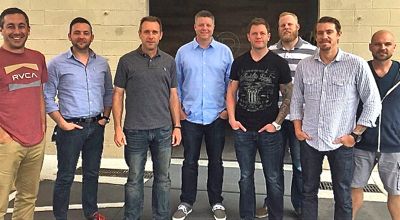 The next day Katie and I met with the elders, and as I shared with them my struggle and how I was feeling, I entered into a deeper level of vulnerability. These elders were well aware of all the things that had happened in our growing church—many of them exciting breakthroughs in ministry. But they had also been challenging, exhausting times. I also had had a health scare, which I realized later was a point where God tried to slow me down.
A PREACHER WITH NO VOICE
It all had started on a Friday night. My sermon preparation was done, and after taking a run to unwind, I had come home to clean up. When I stepped out of the shower, I had no voice. Literally. When I opened my mouth, I could not talk. Nothing. No sound!
This was one of the scariest events of my life. I went to the doctor and he told me to take it easy and rest my voice for ten days.
Through this trial I had kept working, kept moving, kept busy in hopes that tomorrow my voice would be better. I've found that's what we tend to do when we are out of breathing room: we try to find a quick fix for the problem, a change of scenery, or if all else fails, we keep doing—more frantically—what got us in trouble in the first place. We don't slow down much.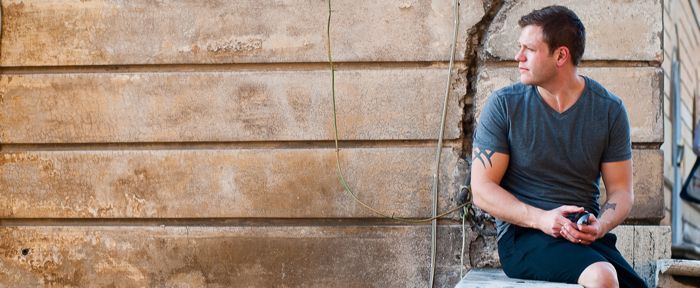 THE TWO WEEKS THAT CHANGED MY LIFE
When I finished unloading my story to the church leaders, we decided together that I would take the next two weeks off.  
What I learned over those two weeks, and the changes I've made since that moment, truly changed my life. I'm a living testimony that breathing room, which once seemed a fantasy to me, is possible! Living at a sustainable pace, dealing with the hurt in our lives, and moving past addictions that have ensnared us for years can happen.
The first two weeks after that night were a great beginning, but it took almost a year to unravel everything that had put me where I was and that had negatively affected those closest to me. That year was spent uncovering the past hurts, secret addictions, and pain that I had tried to shut out instead of living in the freedom Jesus has from them.

One of the reasons people are gasping for air today is that we expect breathing room to be found instantly.
 I no longer try to squeeze everything I can out of life, because when we try, life has a way of squeezing us. Instead, I try to live and experience life each moment, each day. When you slow down, take a break, have a long conversation with a friend, take a nap, or skip a soccer season, you will miss some things. But what you will gain is a fuller experience of life.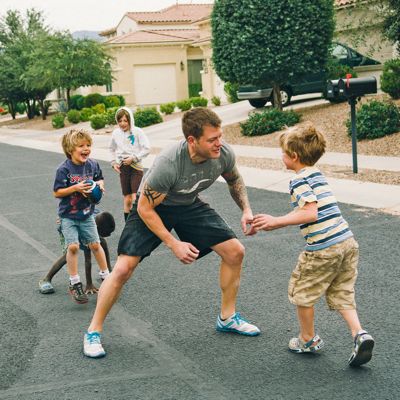 YOUR JOURNEY TO BREATHING ROOM
How about you—is your day-to-day life squeezing the air out of you?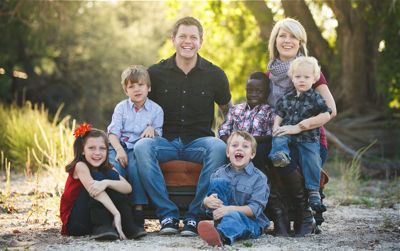 The exact place that seems so hopeless is where God can do the most. Finding room to breathe will take work, and it usually happens very intentionally over a period of time. But breathing room is possible for anyone, regardless of circumstances. The life Jesus came to give you (see John 10:10) is overflowing and abundant.
---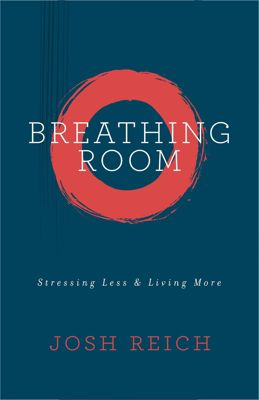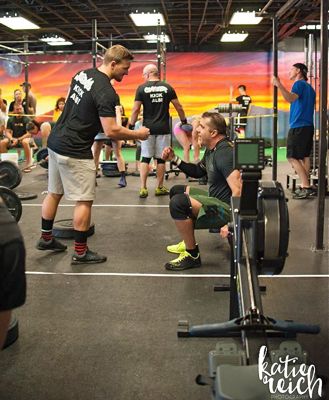 Order the book for you and a friend.  Get the breathing room you need for stressing less and living more.
QUESTIONS FOR INDIVIDUAL REFLECTION AND GROUP DISCUSSION:
1. What 'theater' experiences have you had that were in fact minor but had the power to affect you greatly? How did you feel and react?
2. How do you define breathing room? What is keeping you from having it? What are you currently doing to stress less and live more?
3. In what ways can you physical exercise routine, your fitness or training goals, your diet and other 'healthy' lifestyle aspirations or practices squeeze your time and detract you from personal relationships and your relationship with God? What does it mean to you to gain breathing room in your physical fitness and faith journey?