05Nov

Posted by
Brad Bloom
Some areas of the country are already getting snow this autumn season. It is always a surprise when a forecasted light flurry builds into a whirlwind and dumps a whole lot more on you than expected.
So it was for me in October 2014. Faith & Fitness Magazine had me presenting and networking in Minneapolis, Minnesota (Fitness Ministry Minneapolis) and Charlotte, North Carolina (REACH gathering).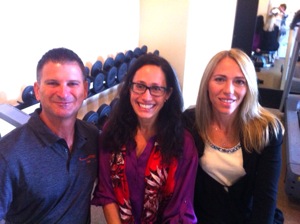 Planning for, getting to and participating in both of these events was no small task. However, the opportunity for follow-up and help the many professionals I met is huge. I met people that are leading established initiatives. Some are in business others are serving within the church. Other people I met are eagerly working to launch new concepts and programs.  There is a lot of talent, knowledge and passion out there. AND there is tremendous need in each community these people represent. That means there is much work to be done.
What you see here on a daily basis is an energizing manifestation of what God is doing through fitness.  Faith & Fitness Magazine delivers inspiring stories, in-depth instruction, practical applications, convenient access to others for networking, research to build solid models for shaping culture and more.
What you don't see is the one-on-one strategic work:
- College graduates seeking help to respond to the persistent calling they hear from God to create a career with mission.
- Established ministries needing help to train new and existing team members.
- Individuals that are committed to transitioning from "successful business person" to creating much greater value via an obedient response to executing a divine plan.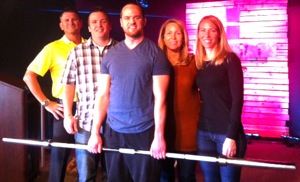 This isn't happening just in Minneapolis or Charlotte. It is everywhere. And everywhere is right where you are. I invite you to join with me and see how creating a little flurry in your community can quickly grow into something much bigger.
You can personally make a big impact by clicking on DONATE and supporting our ongoing ministry. Then you can CONTACT US so I can start to connect with you directly to get a flurry started near you.
Let's all make a whirlwind in the flurries.