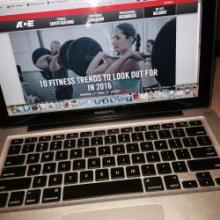 23Jan

Posted by
Brad Bloom
The American Council on Exercise released the report, 10 Fitness Trends To Look Out For In 2016 and the #2 trend is An Increase In Faith-Based Fitness Programs. As you might imagine, I'm quite pleased to see this. Here are three reasons why you should be too:
1. SOCIAL STIGMA GIVES WAY TO SHARED VALUES AND BELIEFS. For too long the Christian faith has been getting a bad rap and according to a CNN report, some Christians are closeted for fear of being victims of intolerance from intellectual tribalism. As Christians demonstrate the right character and example of Christ more people are discovering that Jesus makes life really good. Many people either share values and beliefs central to the Christian faith or they are at least seeking. Christians should recognize that the trending of faith and fitness is an open door to be the life of Christ to others.
2. A WIDE ARRAY OF QUALITY RESOURCES ARE NOW ABUNDANTLY AVAILABLE.  When Faith & Fitness Magazine launched in November 2003 there were, in my estimation, a few faith-based tools.  Since then, the number of books, videos, programs, services, facilities and personalities has grown tremendously. More significantly, many of those resources deliver quality both in terms of physical science and spiritual wisdom and instruction. Better yet, faith and fitness resources are now available for diverse users: men, women, families, 50+, special needs, novice or experienced --- and touching on many interests and formats. Your church, gym or trainer should regularly be offering you access to these.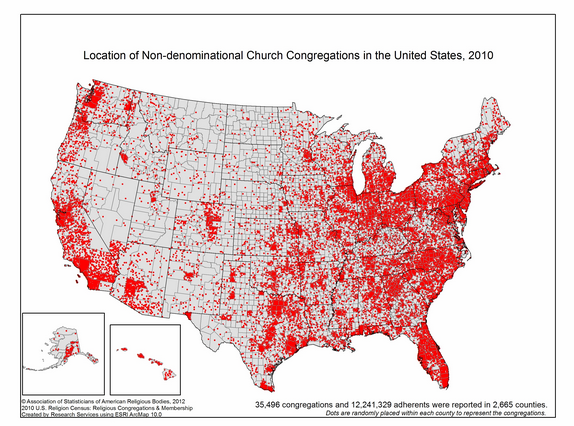 3. THIS BLENDED APPROACH CAN BE MORE EFFECTIVE IN STRENGTHENING COMMUNITIES AND FAMILIES.  Historically churches have held a key role in the social and spiritual health of individuals, families and communities.  According to a Hartford Institute Report there are over 35,000 independent and nondenominational churches (representing the largest growing segment of protestant churches) that are dispersed almost uniformly throughout the populated areas of the country. Combine them with denominational churches and other Christian organizations and the coverage and potential for impact is quite thorough. As churches develop fitness ministry they can DAILY strengthen families in their church and reach many more in their community. Conveniently accessible + engaging fitness programming that also strengthens people spiritually = stronger community networks.  It's true that Faith-based exercise programs won't replace traditional health clubs, but they can significantly expand the positive influence of local churches.
Herein lies the real power of the 'trend'- not just that Christians come together to get fit (although that is huge) but that Christians make faith and fitness more approachable to the many people close to them that want and need both.
Now, let's fuel that trend.  Start by joining us for the Fitness Track at the REACHgathering on April 19-21 in Memphis.