10Sep

Posted by
Arian Moore
I was in a rut. I was dealing with so much anxiety. We were buying and selling a house at the same time and boy was that stressful. In addition to that, I am mom to three boys under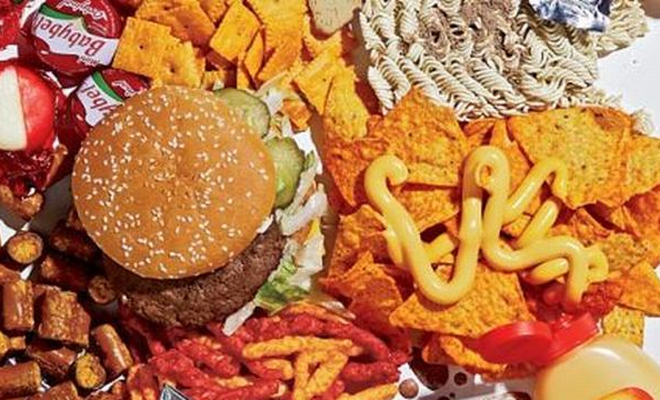 five years old, I am in school and I am a college instructor. Besides those responsibilities, the racial tensions and ongoing news stories of police brutality had me feeling helpless.
I returned to my friend…food. How she loved me. She made me feel so good and never judged me. She was always there whenever I was down or needed a quick pick me up. With every new case of bad news, I slipped deeper and deeper into a dependence on food. I could not control the circumstances, I loss control instead of giving up control.  I could not control the way my people, African Americans, were being treated, so I ate and that numbed my pain. I could not control the highs and lows of selling a house and buying a house simultaneously, so I ate and it decreased my anxiety. I could not control the work load of being a mom, teacher and student, so I ate and the responsibilities seemed to be less heavy…but all this relief that I felt was temporary.
Maybe food is not your thing. Maybe its cigarettes or shopping, for others its drugs or sexual immorality. No matter the title, we often try to cope with life through the use of external sources when our help comes from above. Nothing on this earth will ever truly comfort us. God is our comforter.
The problem is we want to be in control of every little thing. As Christians we are told to give our issues to God, to trust Him with our lives and to depend on Him to lead and guide us. Yet often times when we are placed in a  situation to solely trust Him, we find ourselves in a complete state of shock. But where is our faith? How can we claim to love God and trust Him but loose that sentiment the moment we are faced with difficulty?
I'm speaking from my own experience. I am a nutritional coach and yet I had fallen away from the very principles that I teach clients about emotional eating and portion control. All this simply because I wanted to be in control and I wanted to be comforted. I know that we are human beings and as a result imperfect by nature. I look at David and how he often struggled asking God, "have you forsaken me?" But though he dealt with those feelings he always came back to God's faithfulness. He always reminded himself of the nature of God.  Psalm 119: 50 says, "My comfort in my suffering is this: Your promise preserves my life." He remembered the promises of God, and eventually the knowledge of God's promises comforted Him.
We should look to God as our comforter. 2 Corinthians 1:3-4 says "Praise be to the God and Father of our Lord Jesus Christ, the Father of compassion and the God of all comfort, who comforts us in all our troubles." The problem is we don't seek God. We seek people and things for comfort. Take your cares to God and lay down those burdens. He can handle them. Matthew 11:28, "Come to me, all you who are weary and burdened, and I will give you rest."
Surround yourself with God and His word to maintain His presence in your life, by doing so you eliminate opportunities for doubt and worry. Read the word first thing in the morning, listen to praise music when in the car, work out to worship songs, pray in the Spirit and be edified…stay in His presence. 2 Corinthians  3:17 "where the Spirit of the Lord is, there is freedom." There is freedom is the presence of God. Freedom from anxiety, freedom of doubt and any other issues you may have. Practice His presence!
Needless to say, I am back on the bandwagon having reconditioned my mind and made the presence of God again a priority in my life. Back to eating foods that meet my nutritional needs rather than my emotional ones. I pray the same for you.