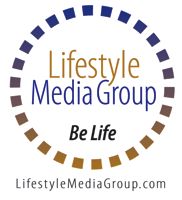 January 6, 2014 Brad Bloom, President of Lifestyle Media Group announced that beginning in February 2014 the ministry's flagship brand of a decade, Faith & Fitness Magazine, will be online with a newly designed format including a growing team of contributors.
"Never in the history of this magazine have we been able to bring together such a diverse team of personalities", Bloom reports. "Each one is a professional bringing knowledge, motivation and Christian passion to fuel the wide range of interests of our readers." Different from most fitness or Christian websites, Faith & Fitness Magazine doesn't focus on one specific person, product, service or approach. We truly are a storehouse of continually fresh perspectives, inspiration and practical instruction. That variety will be even more evident as each team member not only contributes to feature and department specific stories but also maintains a uniquely faith-centered blog in the magazine.
The team launches in February with twelve well-established leaders:
Brad Bloom is the publisher of Faith & Fitness Magazine and brings more than fifteen years of research to helping readers understand the faith and fitness culture.
Kimberly Bloom focuses on how character development impacts all aspect of physical and spiritual growth. Kim is the Department Editor for our new Character Strength Department.
Ben Booker from Illinois has advanced beyond his breakout status as Bodybuilding.com's 2010 Bodyspace Spokesmodel to be founder of SecondChance – a fitness service, soon-to-open gym and his personal ministry. Ben's message touches on recovery, hope, determination, family, calling in life and much more. We featured him a few years ago in the magazine but wait until you see where God has taken him since then. Ben shares, "I found my calling after I became sober by the grace of God. I try to empower others to use fitness as a vehicle to take them places for which they could never dream. Faith and Fitness are like peas and carrots in my book of life!" Our true potential and reason we are put on this earth is revealed to us as soon as we can step out of comfort zone."
Kelli Calabrese from Arizona is known as America's fitness, nutrition and lifestyle expert. However her relationship with God is what may motivate you most in our magazine. She says, "I am thrilled to be kicking off the New Year as a contributor to Faith & Fitness Magazine. It's truly the marriage of my life's passion to encourage people to live in divine health. With a faith centered approach to living, making health choices becomes more effortless when you understand that your body is His temple. We were perfectly designed to live, move, breath, act, love, eat, heal, think and make a positive impression in our lifetime. It's possible to get back to being our very best physically, emotionally, mentally and spiritually when our thoughts and actions are lined up with the most excellent outcomes for our lives. Everybody can enjoy living in a healthy body and I am excited to be able to contribute tips on how you can become more discipled up in all areas of your life s you can live each day to the fullest."
Erik Delarosa
Erik Delarosa from Texas does personal training and family fitness with a high level of energy. He'll bring you plenty of motivation, ideas and hard workout drive. Erik is an NPC competitor and helps people with their journey into a healthier lifestyle through nutritional counseling and training.
Tana Gabriel from North Carolina is the Executive Director of A Better Mind and Body of NC. Her experience as a personal trainer, fitness model and certified Health Counselor has taken her on a profound journey in discovery of divine health. She says, "I'm honored to step into 2014 with God's direction as an official blogger for Faith & Fitness Magazine. I'm eager to share my love for Christ and my passion for integrative health and faith-based fitness. As a woman I've experienced my share of "growth opportunities" in cultivating a healthy relationship with food and making peace with my body and emotions. I can't wait to offer my readers very REAL and raw glimpses into my own struggles, failures and triumphs in allowing God to speak truth into my life about beauty, athletic grace and fitness. Knowing WHO we are in Christ is the foundation to building health and wellness from the inside out!"
Rob Killen from Virginia is founder of ChurchFitness.com. He has opened numerous gyms throughout the country, is fully knowledgeable of a wide range of fitness equipment and knows how to help churches start and build fitness ministries. Rob is the Department Editor for our new Church Fitness Department.
Arian T. Moore from Georgia, is the Department Editor for our new Enliven Department for multiethnic faith and fitness resources where she brings focus to the unique African-American needs, opportunities and initiatives within the faith and fitness culture. She was inspired to help others struggling with weight and health issues after losing over 40 pounds by seeking God through Bible reading and prayer. She is a fitness/nutrition coach and writer. Arian is the author of Enlivened by Faith: Losing Weight with God's Help. She holds a BA in Communications from Howard University and a Masters in Journalism from Regent University.
Jason Rhymer from North Carolina has been the Department Editor for our Training Department. However this year begins with God opening many new areas of ministry for Jason. He is increasingly involved in clergy and church leadership health. He is working on producing training events too --- look for him to be brining one to your community.
Cody Sipe, PhD from Arkansas is the Department Editor for our newly renamed 50+ Department. He is Associate Professor and Director of Clinical Research in the physical therapy program at Harding University (a Christian institution). He is a 20-year, award-winning veteran of the fitness industry, recognized leader in fitness and aging, Vice President of the Functional Aging Institute and creator of the Never Grow Old Exercise Program. His mission is to use his expertise to improve the lives of over 1,000,000 mature adults. Cody's blog will explore topics at the intersection of faith, fitness and aging.
Humberto Toval from Puerto Rico is a licensed Fitness Trainer since 2006. He is certified as a NESTA functional training specialist, lifestyle and weight management specialist and as a mixed martial arts conditioning coach. He is an active ITF Taekwon-Do athlete and works as an independent consultant/trainer. He is also a Sunday school teacher and loves sharing the good news of salvation at his local church. His Faith & Fitness Magazine blog postings will be in both Spanish and English so that we can better meet the physical and spiritual needs of our Spanish-speaking readers.
Emily Vavra is from Minnesota and is the Co-Founder of Team VisionCast, an International team impacting world health while freeing people from physical and financial pain. Emily speaks all over the world, educating people on how to improve their health while designing their own life. She is a transformational life coach, specializing in weight loss, energy and performance, healthy aging and wealth creation. Emily believes serving God and serving others is the way to live an abundant life.
The new BLOGS section of Faith & Fitness Magazine will be accessible from the magazine's homepage as well as from our blog main directory page that will list all of our contributors.