As a wife, a mother of young children, a business owner and a college instructor, I totally understand the pressure that women face to get it all done and get it all done right. We bear the weight of many household responsibilities, including grocery shopping and health planning. But what happens when mom is falling apart?
I found myself in this exact situation not long ago. I was home with both children, one of which is an infant and the other is in 'twoville.' I was trying to balance a business, start another degree program, promote a book and be there for two little ones. Sounds like a lot? It was. In addition to all that was on my plate, my newborn happened to be extremely needy and wanted to be held quite often. Needless to say, he was wailing for at least two to three hours a day. My anxiety levels were off the charts. As he screamed louder and louder and my toddler simultaneously whined to be picked up, I just felt myself slowly wanting to open the front door and get a moment of freedom from the chaos.
To handle my anxiety I started chewing gum. Actually I became a gum-chewing addict. It was the only way I could function. I could go through at least five to eight pieces in a day. I would itch for it. As soon as I walked into the grocery store, I would get the gum first and tear into the packet before I even made it to the counter to pay.
Perhaps it would have been a harmless addiction but it was more of a "gateway drug". My shortcoming is chocolate and what I discovered was the more anxious I felt, the more gum I chewed. In turn the more likely I was to crave some sort of unhealthy chocolate indulgence. For a while, I was giving in to those impulses until I was reminded that what I was doing was counterproductive to the healthy lifestyle that I want to live.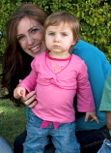 Many moms deal with this same issue. Some may counter their anxiety with food because they've not yet discovered how to have stress-free eating. Others find shopping or smoking cigarettes as a way to cope with the madness of motherhood. Often it is when we have taken our eyes off God that we turn to other substances for relief.
I was able to get back on track by spending time with God in sincere conversation --- prayer. It can be easy to think that the only time to go to God is when we have a need. However, we should see God as our father – someone dear to us. He wants a relationship with us. Our prayer conversation with God shouldn't be elaborate or contrived. Instead it can simply be sharing with Him about our day. In addition to my prayers, I began meditating on the Bible verse that says, "Do not be anxious about anything, but in every situation, by prayer and petition, with thanksgiving, present your requests to God."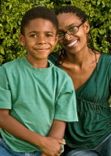 With all that we juggle and all the people that depend on us our health is critical, but not just our physical health, our spiritual and mental health are equally important. Here are a few steps women can take to live healthy, balanced lives: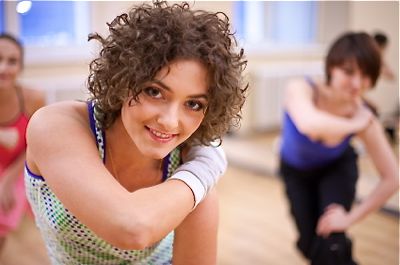 1. Carve out me-time everyday no matter what. Take this time to read, take a relaxing bath, attend a yoga or a group fitness class or go for a walk. Just let it be your time.
2. Only take on what you can handle. This was a big issue for me. I would be overwhelmed trying to do too much. Determine what things are important and be okay with letting the other things go.
3. Never be afraid to ask for help. Don't think that you have to do everything at home. If your children are older, get them to help you or ask your spouse to help you if the kids are younger. Some women even budget for a maid, nanny or personal assistant to get extra help. Explore this and other options to get help in managing tasks and achieving balance.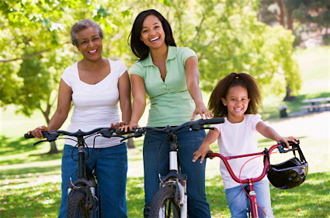 4. Stay active throughout all the stages of family fitness. Maintain balanced meal habits and drink the amount of water you need to be fully hydrated. Going to the gym is a great way to exercise. However, there are other ways to enjoy being physically active. A family walk for example is a great way to get the entire gang moving. Eat healthy, home-cooked meals that incorporate lean meats, whole grains, fruits and vegetables. By living this way, not only are you taking steps towards preventing disease in your body, but you are setting an example for your children.
5. Maintain your relationship with God. Read your Bible everyday --- even if it is just one or two passages. The Bible gives you spiritual strength and wisdom. It's also important to pray and communicate with God. Challenges in life are certain but God's grace and help are even more certain. You can take courage and find peace in the Bible verse, "God is our refuge and strength, an ever-present help in trouble".