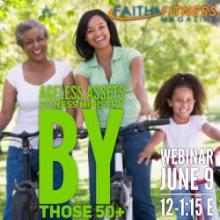 06Jun

Posted by
Brad Bloom
The Association of Church Sports and Recreation Ministries (CSRM) and Church Sports Outreach (CSO) hosted a free webinar, Ministry To Senior Adults, on June 9 from 12pm to 1:15pm Eastern.  If you want to get a better understanding of how to do fitness ministry among the age 50+ population then use the link below to watch the online video. I was one of the presenters.
---
Several presenters will be sharing.  The itinerary includes:
12-12:08 Introduction and opening prayer by Greg Linville from CSRM and Bob Schindler from CSO
12:08-12:15 Reasons for a fitness ministry to seniors – Dean Bouzeos, Athletes In Action
12:15- 12:30 Debbie Brown, First Baptist Houston Fitness   
12:30-12:45 Silver Sneakers program - benefits, training and activity – Melanie LeBaron, Community Church of Greenwood 
12:45-12:50 Testimony to the physical, emotional, relational and spiritual benefits of Silver Sneakers – Phyllis Both
12:50-1:05 Ageless Assets: Fitness Ministry BY Those 50+ – Brad Bloom, Faith & Fitness Magazine
1:05-1:15 Q & A, announcements and closing prayer
---
I'm pleased to have been asked to share in this webinar. It is important for churches, Christian ministries and others in the fitness industry to find ways to support the growing 50+ population AND engage them through fitness ministry to accomplish their God-given purpose to lead future generations. We've got it all wrong when we relegate the older members of our churches to yesterday's history.  They should be one of the most dynamic components of the church. In my 15-minute segment I'll help you discover the impact that cross-generational fitness ministry can have in your community.
Use the link below to view the free online video of the webinar: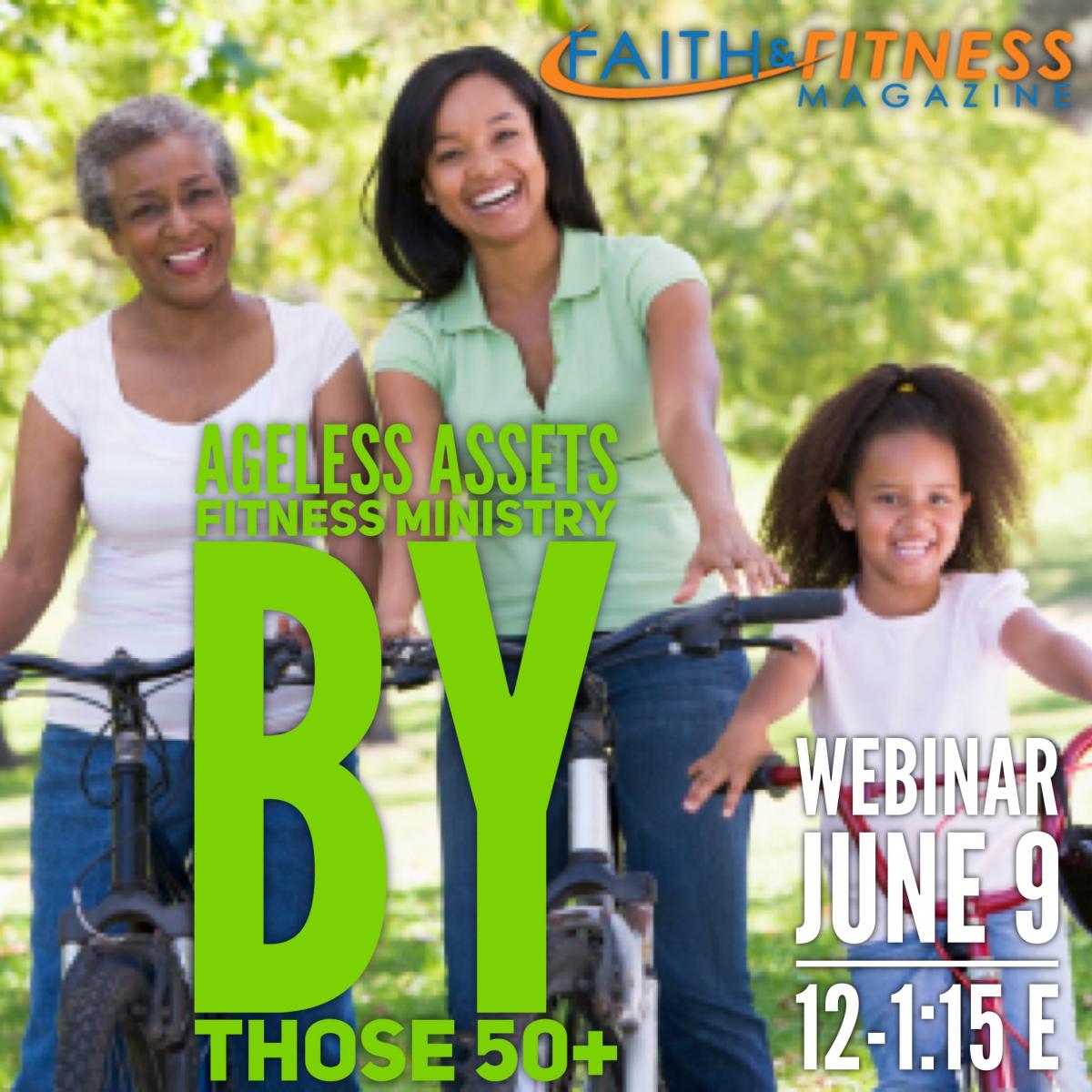 My portion of the webinar begins around 48:40 into the video. I encourage you to read the following articles that are referenced resources related to my presentation: