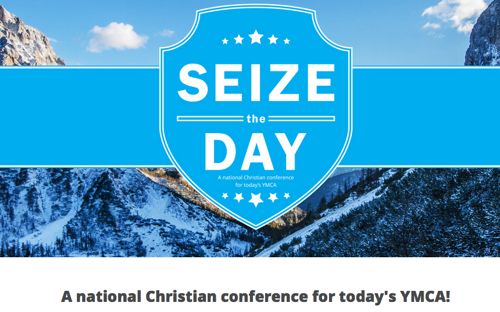 Publisher's Note: On several occasions I've had the honor to participate in what was known as the John 17:21 Conference, an annual event that brought together YMCA leaders and staff that wanted to bring greater Christian emphasis to their associations. These conferences I found to be well done and filled with a tremendous spirit. A huge ongoing challenge for this effort was that the demanding work of organizing such a large scale event was on the leadership and staff of associations. So, essentially it was a full time job on top of their full time job. Through that faithful perseverance God has birthed a new vision, a stronger work, a calling crafted for His purpose.
The U.S. Mission Network led by full-time National Director Larry Whittlesey is making unprecedented advances for God in the YMCA culture of America. To those who despair that the Y has forsaken God here is good news --- God is faithful and well able to complete the good work He began back in 1844. In November 2015 Y leaders from across the country gather in Orlando, Florida to seize the day and once again answer to a clear calling that transforms fitness into ministry.  - Brad Bloom, Publisher
THE SEIZE THE DAY NATIONAL CONFERENCE
The "SEIZE THE DAY" National Conference on November 16-18, 2015 is held at the Hyatt Regency Grand Cypress resort in Lake Buena Vista.  This special event is designed to bring together YMCA executives, staff and association members from across the country who desire to lift up the "C" in their YMCA and, by doing so, better serve their local communities.
Special speakers include: Dr. Rick Rigsby, Minister, Author, and Motivational Speaker, Lisa Harper
Storyteller, Theological Scholar, and Featured at "Women of Faith", Jim Morgan, Executive Chairman of the Board Krispy Kreme, Inc., and James White, Executive VP of Organizational Relations, YMCA of the Triangle – Raleigh, NC.
The US Mission Network is a voluntary group of YMCA leaders and associations that passionately affirm the purpose statement each YMCA CVO and CEO agree to annually. "That our association accepts and supports the statement of purpose of the Young Men's Christian Associations of the United States of America, which is: The Young Men's Christian Association we regard as being in its essential genius a worldwide fellowship united by a common loyalty to Jesus Christ for the purpose of developing Christian personality and building a Christian society."
US Mission Network serves all interested YMCA associations as they strive to fulfill their mission statement to build healthy spirits, minds and bodies. US Mission Network seeks to empower, strengthen and expand existing YMCA Christian initiatives and assist in establishing new Christian emphasis structures. US Mission Network will do this by developing ongoing, strategic partnerships within the local community, sharing resources across a national network, creating and leading training conferences, and participating with the International Mission Network. Together we will preserve, nurture and advance the historic Christian purpose and principles of the YMCA movement.
Website, newsletter, and mentoring
Strengthen national and local YMCA Christian initiatives
Support the ministry of the YMCA Chaplains and community partners
Highlight Christian emphasis curriculum options from multiple sources
Develop and share ideas, "best practices", and success stories
Round Table discussions
Promote local church, school, and business partnerships
Enhance volunteer opportunities
Develop and sustain a web-based Christian emphasis resource hub
Develop and support regional mentors/ networks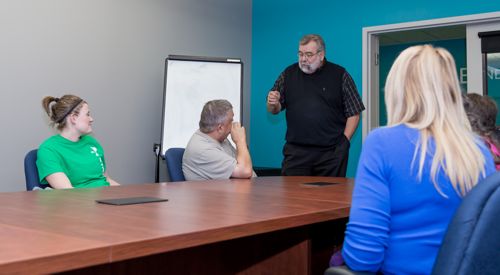 RELATIONSHIPS
Regional and National conferences
Gather YMCA staff, chaplains, and volunteers for advanced training to broaden participation in the overall Christian emphasis movement.
Instruction, inspiration, motivation, and fellowship
Vendor resource booths Equipping and training breakout sessions Regional team building
Create partnerships, participation and resource sharing in the International Mission Network.
RECOGNITION
Executive Forum and Leadership Development
Professional leadership training Business ethics Exposure to partnership ministries Topical "White Papers"
Review and discuss catalytic strategies Meeting of regional leadership teams
Exposure to various methodologies, funding models and community involvement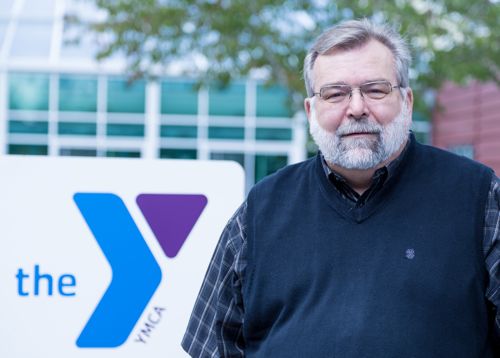 FOUNDING YMCA SPONSORS
YMCA of Greater Twin Cities YMCA of Greater Kansas City YMCA of Greater Richmond YMCA of Greater Indianapolis YMCA of the Triangle Area Manatee County Family YMCA YMCA of the Greater Houston Area YMCA of Middle Tennessee
YMCA of Greater Charlotte YMCA of Columbia-Willamette YMCA of Akron Ohio Inc. YMCA of Tacoma/Pierce Counties YMCA of Orange County, California YMCA of Central Florida
Here is a partial list of what YMCAs are doing:
Branch/Association Chaplain, Community faith partnerships, Youth ministries, Men's or Women's Bible studies, Grief share, Parenting or Marriage classes, Child Evangelism Fellowship, Senior Citizen Bible studies, History of YMCA classes, Celebrate Recovery /Journey to Freedom, Financial Peace University, Divorce recovery, Experiencing God, Church planting / Facility sharing, Social justice classes, Christian business luncheons, Mayor's prayer breakfast, Collaborative worship, Christian counseling services, Marketplace ministries, Mission trips, Regional/National conferences, Faith-based service projects, Training seminars, Outdoor festival/concert, Christian camp, Reading recommendations, and Faith-based newsletter.
---

Read more exclusive Y stories in the Faith & Fitness Magazine YMCA Focus Department. We partner with the US Mission Network to provide the Faith & Fitness Magazine EcoPrint Edition and other Faith & Fitness Magazine resources and support services. Y leaders, staff and members are encouraged to CONTACT US for resource support at their local Y association.